More: Tesla Model S Spontaneously Catches Fire While Traveling Freeway Speeds
A Tesla Model S that spontaneously caught fire in California required "thousands of gallons" of water to extinguish, according to the Sacramento Metropolitan Fire District.
Firefighters responded to eastbound U.S. Route 50 near Rancho Cordova, just outside Sacramento, on Jan. 28 and found the Tesla Model S engulfed in flames.
The car was traveling on the highway with "nothing unusual" prior to igniting, fire officials said. "The vehicle battery compartment spontaneously caught fire," fire officials said.
Photos shared by the fire department show the burned car on the side of the road, jacked up alongside emergency vehicles. Two fire engines, a water tender and a ladder truck were called to the scene, and crews had to use jacks to reach the underside of the car to cool the battery.
Firefighters used approximately 6,000 gallons of water "as the battery cells continued to combust," the fire department said. No injuries were reported in the incident.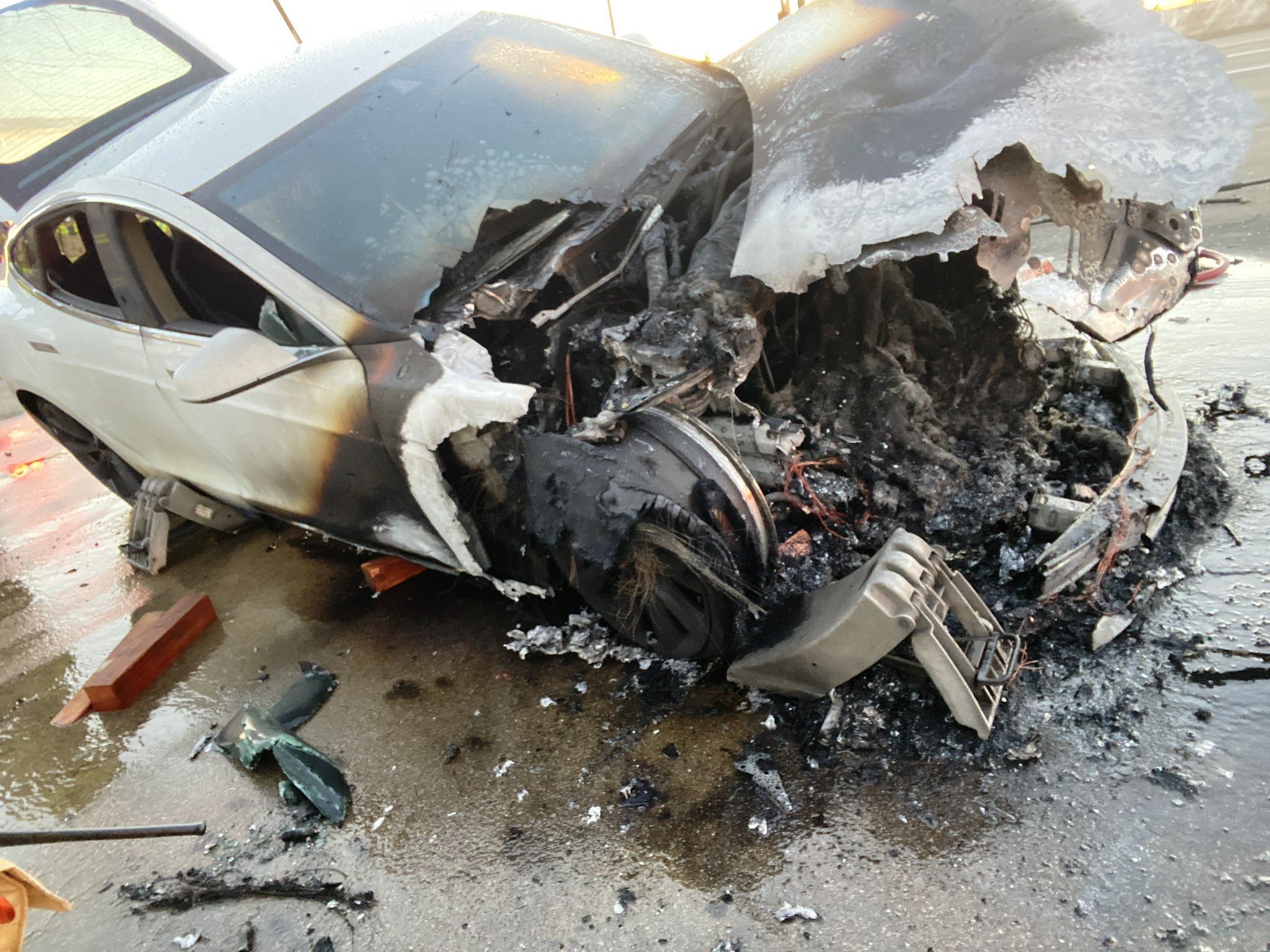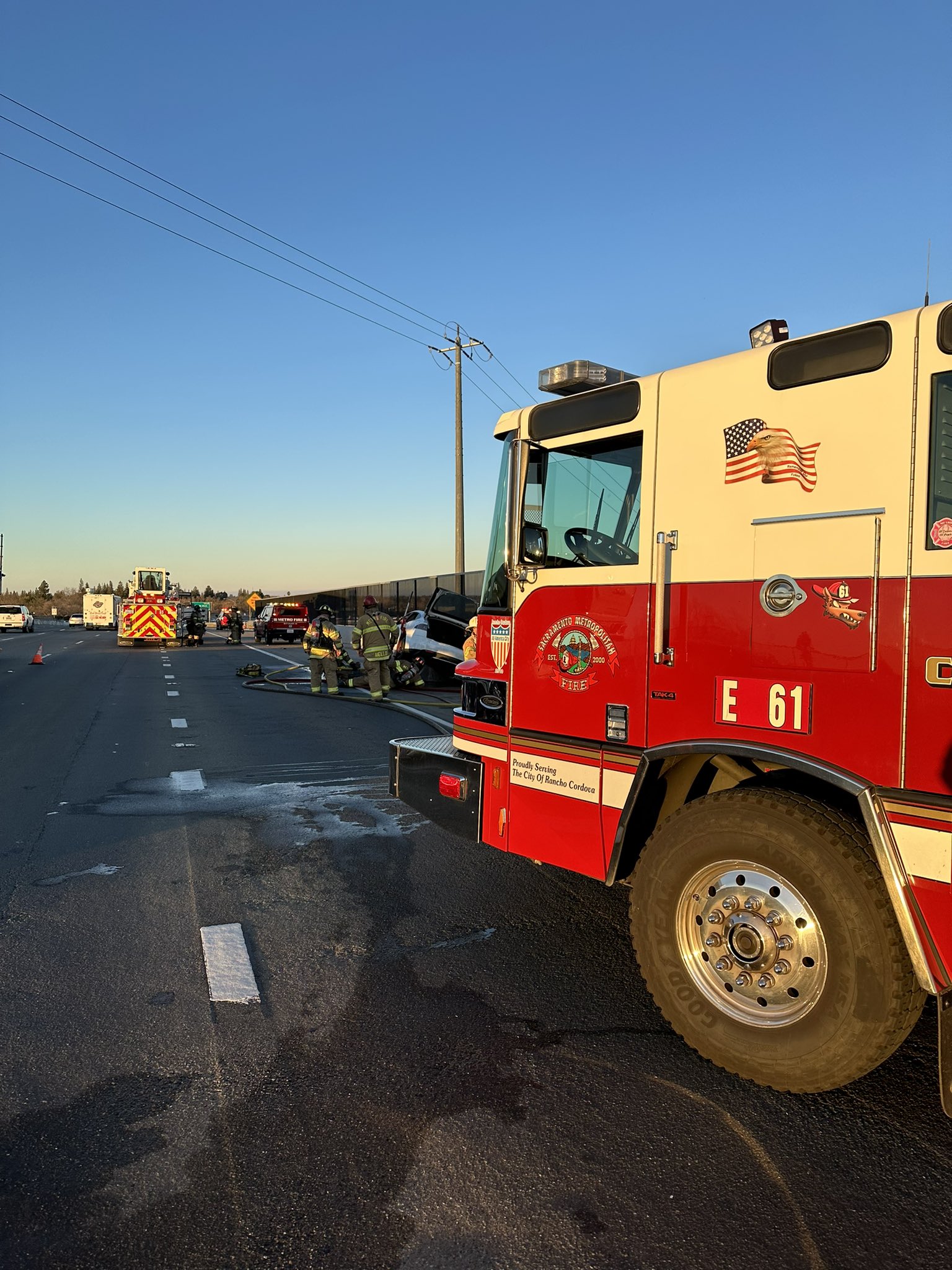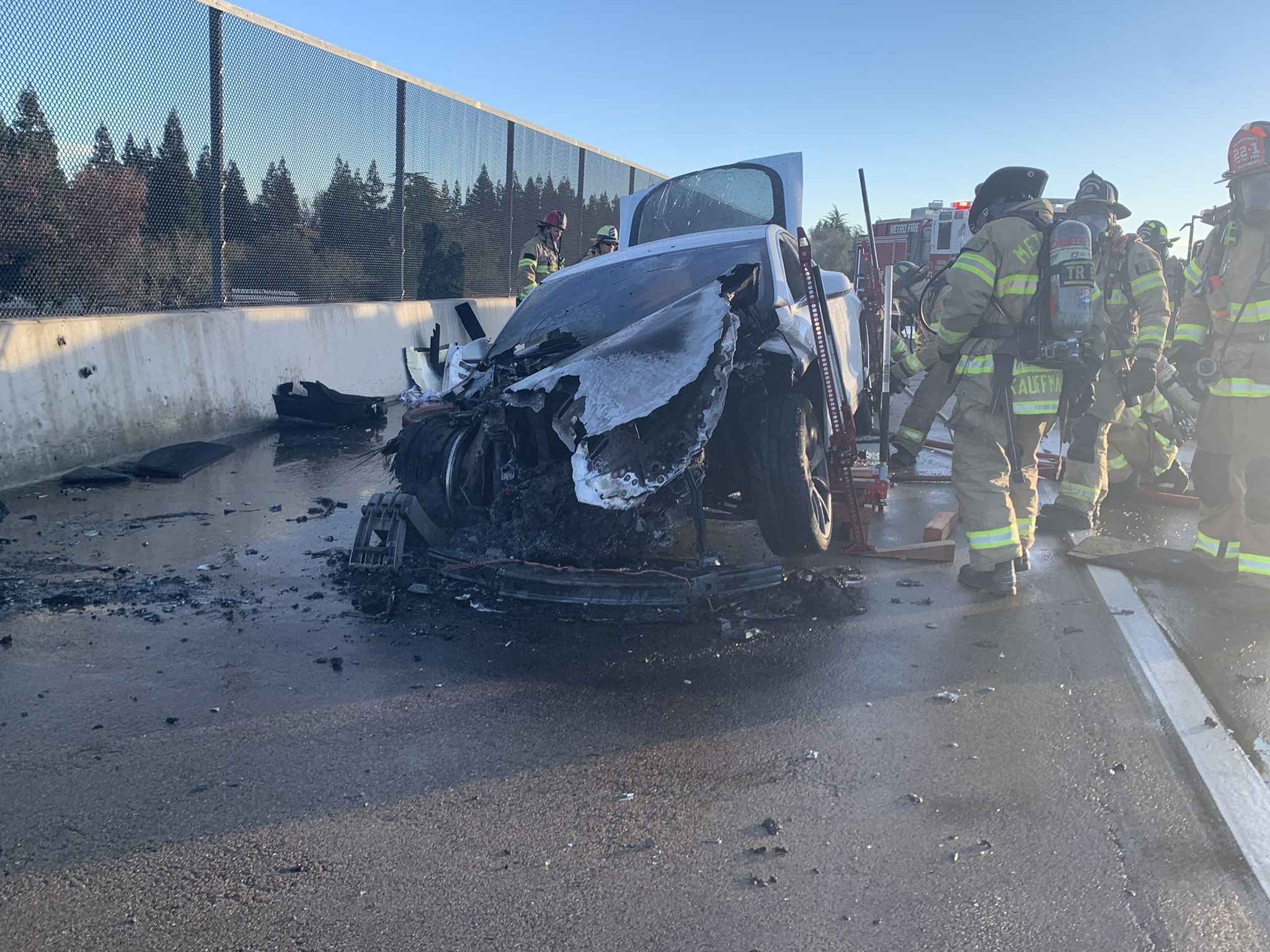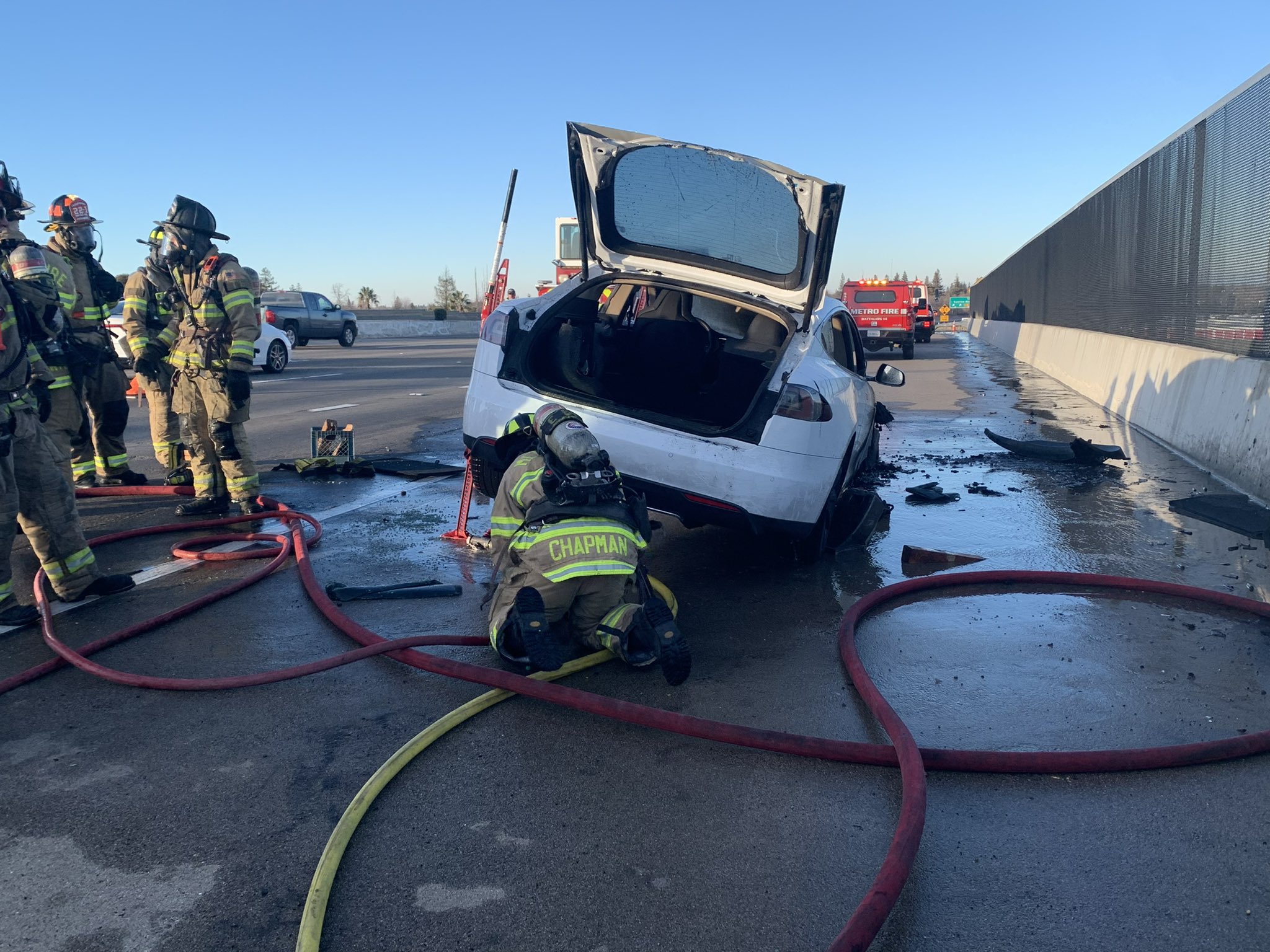 About

Auto Overload
---
Auto Overload provides our community with the latest trending automotive entertainment news and insight from around the world. We explore insider tips on the newest cars debuting, the best performance parts and the hottest racing events to visit when traveling the globe. We're inspired by exploring new automotive experiences and can't wait to share all of our exciting deals, guides and reviews to help you live your auto life to the fullest.