Tesla Slams Through Wall And Into Pool, Three Occupants Rescued
Three people were rescued after a Tesla driver in California drove through a wall and landed in a swimming pool on Tuesday.
A photo shared by the Pasadena Fire Department shows a white Tesla submerged in a small swimming pool, surrounded by debris and damaged tiles. The accident occurred Tuesday morning near Pacific Oaks Children's School in the 700 block of West California Boulevard.
According to the fire department, the driver pressed the accelerator instead of the brakes. Two good Samaritans jumped into the pool to rescue the three occupants in the vehicle, including a child.
Per reports, the good Samaritans were teachers at the school, and the child in the vehicle was a student being dropped off.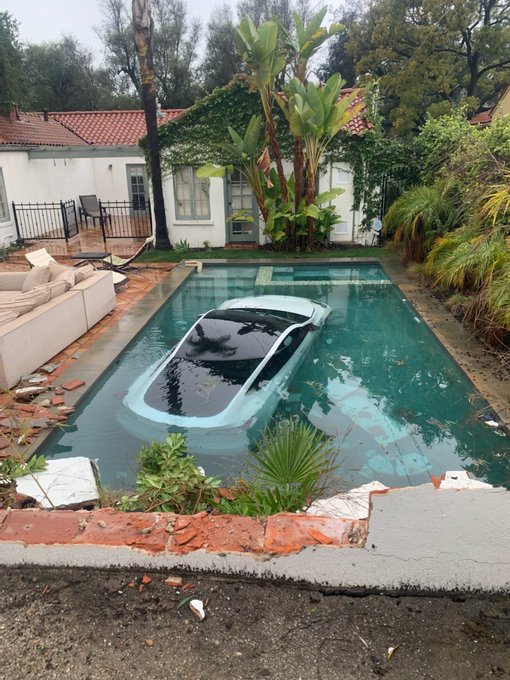 About

Auto Overload
---
Auto Overload provides our community with the latest trending automotive entertainment news and insight from around the world. We explore insider tips on the newest cars debuting, the best performance parts and the hottest racing events to visit when traveling the globe. We're inspired by exploring new automotive experiences and can't wait to share all of our exciting deals, guides and reviews to help you live your auto life to the fullest.